Building a strong online presence can be a costly endeavor with some web hosting companies charging ridiculous fees. From our web design experience, we have sourced the cheapest website hosting in Kenya that are affordable without compromising on quality.
With the cost of living hitting an all-time high in Kenya, finding ways to reduce spending is a great idea. By embracing the power of affordable services, you can maneuver through the rough patch without jeorpadizing quality or convenience.
Are you an aspiring blogger, business owner, or professional creative seeking to start a website at the lowest price possible? Look no further! We have compiled the cheapest and best web hosting options in Kenya to give you a hassle-free experience in unleashing your online presence.
Cheapest Web Hosting Companies in Kenya
Hostpinnacle not only takes pride in delivering affordable services but also a customer-favorite as a reliable web hosting provider.

The market is saturated with cheap website hosting providers who continuously frustrate customers with fake quality.
If you are cautious of getting duped, we can guarantee you won't gamble with your money by choosing HostPinnacle. Customers have continuously given positive feedback about HostPinnacle unparalleled performance.
HostPinnacle has web hosting packages tailored web hosting preferences without causing financial strain. With the unique innovativeness, HostPinnacle has become increasingly popular in the Kenyan market.
Powered by a cutting-edge infrastructure, its hosting services have maintained an exceptional 98.7% customer satisfaction rate. They offer free domain registration (.com or .co.ke) with each their hosting packages.
I have been using Hostpinnacle for 2 years now and I can say I have always been impressed by the quality of their services including speed and customer support.
HostPinnacle Website Hosting Packages
Starter Package: Ksh 2,999
Standard Package: Ksh 3,999
Executive Package: Ksh 10,999
Looking for a cheap web hosting services that won't break the bank? Kenya Websites Experts offers cheap web hosting services without compromising reliability.

Equipped with all the essential features this website hosting service provider have been glorified by customers as a steal for the money.
Whether you are a blogger, a business owner or a creative professional Kenya Websites Experts cost-effective plans tailored to make your efforts to establish a strong online presence hassle-free.
I have been using Kenya Websites Experts for 3 years now and hosted multiple websites there and I can say it a a good hosting company. They also have a responsive customer service who call back to solve any pending issues.
Kenya Website Experts Web Hosting Packages
Start-up/Blogs – KES. 3, 100 per year
Businesses/Organizations- KES. 7,100 per year
Medium Enterprises and NGOs – KES. 10,100 per year
Corporate – KES. 25,00 per year
It is worth noting that all packages by Kenya Website Experts come with own webmail which does not limit the number of emails one can create.
3. Truehost Kenya

Introducing one of the best cheap web hosting services in Kenya. Truehost Kenya offers reliable web hosting packages without burning a whole in your pocket.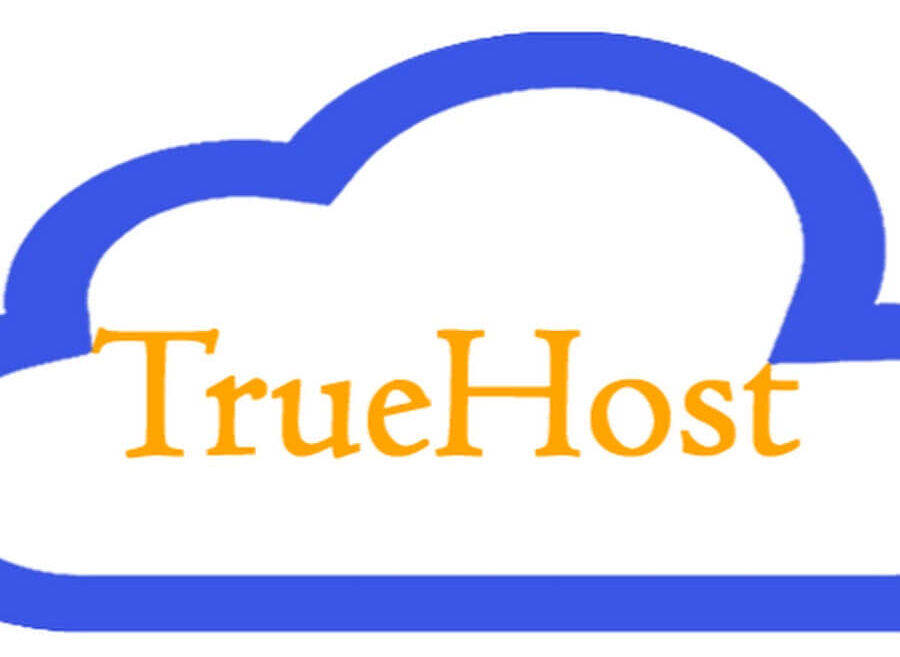 All their cost-effective plans include all the essential features; email accounts, enough storage and bandwidth.
Truehost not only delivers affordability but also guarantee reliability with an exceptional uptime. As one of the cheap website hosting service providers with a guarantee of 99% uptime it has become increasingly popular among bloggers and professional website builders.
By looking at their hosting packages you will realize they have some of the cheapest rates in Kenya.
Truehost Web Hosting Packages
Truehost Silver SSD Hosting- 399 Monthly
Truehost-Bronze Hosting- 599 Annually
Truehost Gold Hosting- KES. 699 Monthly
Truehost Silver Hosting – KES. 1,999 Annually
Truehost Platinum Hosting- KES. 1,899 Monthly
Truehost Unlimited Hosting- KES. 2,899 Monthly
They also have Truehost cloud which is a reliable free web hosting in Kenya that offers essential features. Their free web hosting package 50 GB SSD and can host unlimited websites plus unlimited emails.
Truehost cloud also provides occasional offers for premium packages that will save you money in establishing a strong online presence.
4. Sasahost
Searching for the best web hosting in Kenya? Look no further! Sasahost takes pride in delivering affordable website hosting packages with no quality compromise.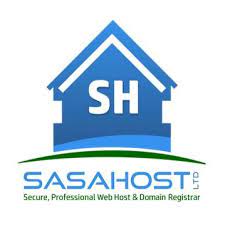 They also have several web hosting plans to suit your needs. Whether you are contemplating of starting a small low traffic website or commercial website with high amount of traffic, Sasahost got you covered.
One of the perks of Sasahost is the user-friendly control panel that allows you to manage hosting accounts and engage in activities such as installing software or setting up email accounts. If you are a beginner with no web designing experience this is the best choice for you.
Sasahost Website Hosting Packages
cPanel Basic Hosting I – KES. 3,250 annually
cPanel Basic Hosting II- 4,000 annually
cPanel Basic Hosting III- 6,000 annually
cPanel Basic Hosting IV- 11, 000
Are you cash-strapped and searching free web hosting in Kenya? Brighten up because we have gathered several reputable free web hosting service providers in Kenya.
It is about time you get your website up and running without the hassle of getting the hosting fees. Keep reading we will explore some of free web hosting in Kenya that have been approved professional web designers:
5. Shujaa
Shujaa is a popular choice for free web hosting in Kenya. They offer free SSL certificates, SitePad Website Builder and Super-fast SSD drives. As such, Shujaa is a good choice for small business or personal projects.
However, Shujaa also has premium web hosting packages. If you wish to unlock more features for your website the following are the premium Shujaa offers.
Shujaa Premium Web Hosting Packages
GOLD – KES. 799 per year
SILVER- KES. 1200 per year
PLATINUM- KES. 1999 per year
DIAMOND- KES. 2999 per year
6. Skyhost
Skyhost offers free web hosting in Kenya with no ads for at least 30 days. All you need is to register your domain and you are set to enjoy the offer.
It is also worth noting the free web hosting package is also available if you have transferred your website from other web hosting companies to Skyhost.
The free hosting package encompass 1 GB disc and 1 GB bandwidth monthly. For websites with low/moderate traffic 1 GB space is sufficient to set up WordPress site without the need to install extra plugins.
7. Hostpoa
Hostpoa is another service provider that offers free web hosting in Kenya. If you want to set up a website for learning purposes or undertaking an IT, Hostpoa is the best option for you.

They also offer the .io domain which is hardly popular in the market and setting up a website or blog with this package would be an over ambitious plan.
Closing Remarks
The above are the cheapest web hosting in Kenya. Some of the top options include HostPinnacle, Kenya Website Experts, and Truehost among others.
The above ranking is not based on cost only but also performance and reliability.